The Matharoo sisters are charged with attempting to blackmail a Nigerian billionaire, threatening to expose alleged evidence that he had cheated on his wife.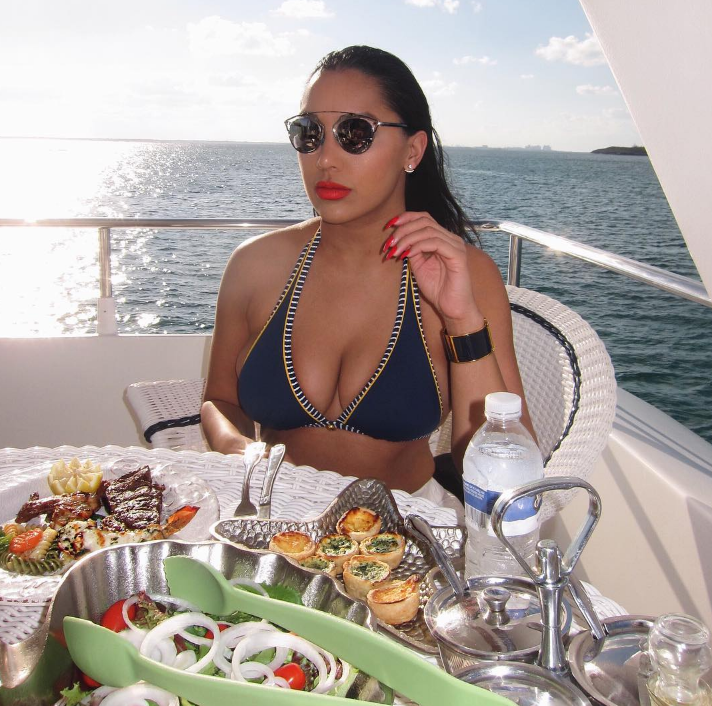 Two Canadian sisters with large Instagram followings have been arrested in Nigeria and charged with threatening to blackmail and extort a well-known African billionaire online.
The website Nigeria Politics first reported that the sisters, Jyoti and Kiran Matharoo, threatened to release information about wealthy Nigerian businessman Femi Otedola, claiming they had evidence that the energy tycoon had cheated on his wife. The Matharoos reportedly threatened to go public with the details if Otedola did not pay them off.
Otedola, who Forbes estimates is worth about $1.8 billion, hired investigators to look into the sisters. They discovered the sisters have a history of recording conversations and having sex with rich men — then threatening to release the recordings, photos, or videos on the now-defunct website Naijagistlive.com. After learning the details, Otedola filed a complaint against the two women and they were taken into custody on Dec. 23.
Nigeria Politics publisher Dumebi Ifeanyi told CityNews.ca that the sisters "were caught with laptops and iPads that had the information of different people, including videotapes of men having sex with them…politicians, top ranking businessmen in Nigeria. They also found email messages they exchanged with some people, blackmailing them, trying to extort money from them."
Ifeanyi described NaijaGistLive.com, which has been taken offline, as an "expose website."
In court documents from the Otedola lawsuit obtained by Nigeria Politics, the Matharoo sisters were accused of "the humiliation and cyber bullying of some 274 persons, mostly based in Africa" on NaijaGistLive.com and through various social media accounts.
Before their arrests, Jyoti and Kiran Matharoo built up more than 50,000 followers between them. The two sisters have garnered comparisons to the Kardashians for their use of social media to show off their living lavish lives: they're seen lounging on beaches and boats, sipping champagne and fine wine, dining on expensive cuisine, and flashing cash.
The Matharoos have also gained a level of infamy in Nigeria — where they had become fixtures in the nightlife scene — by feuding with the wives of prominent businessmen in Instagram comments. One Nigerian website that profiled them posted the headline: "Indian twin-menace: Nigeria's most promiscuous sisters Jyoti and Kiran Matharoo. Why Billionaire Housewives Dread Them."
Global Affairs Canada, the government arm that handles consular issues, confirmed to BuzzFeed News that services are being provided to the Matharoos, who officially reside in Toronto, and confirmed that the sisters are presently detained in Lagos, Nigeria. "To protect the privacy of the individuals concerned, further details on this case cannot be released," a spokesperson told BuzzFeed News.
Jyoti and Kiran Matharoo's next court date is scheduled for January 26, 2017.